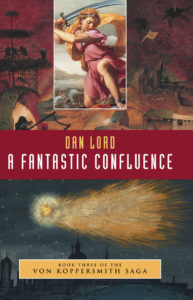 A Fantastic Confluence: Book Three of the Von Koppersmith Saga available now!
Leo Von Koppersmith has returned to the Island in desperate search of answers. Enemies of every kind want him dead, but he still doesn't know why…he has the coronation sword of King Charlemagne, but he doesn't know what to do with it…a comet is on a collision course with earth, and he is supposed to do something to stop it, but he doesn't know what. At the same time, the good-hearted vigilante, Max Bosco, is on a race to discover the true identity of the famous Visionary, Jondas Molding, and uncover his hidden plot against humankind. Somehow, Leo and Max, though they have never met, must work together and follow the clues and the traps, the monsters and the mysteries, to a terrifying, glorious, fantastic confluence. I'll have a copy of that right now, please!
_____________________________________________________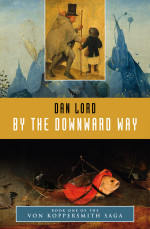 By the Downward Way: Book One of the Von Koppersmith Saga available now!
Read what fans are saying about it: "Totally blown away…" "Mr. Lord's style and descriptions are masterfully done…"  "…incredibly enjoyable…"  "…like the best of Tolkien crossed with a great Dean Koontz thriller…" "…Stunningly good and a flight of imagination that carries you along…" "…completely hooked me from page 1…"
See what all the excitement is about–buy your copy today!
iBook users: search for 'By the Downward Way'
_____________________________________________________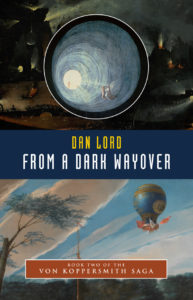 From a Dark Wayover: Book Two of the Von Koppersmith Saga available now!
"I think this series of books by Dan Lord may become a cult hit in the fantasy genre. They are so engaging and full of amazing characters. And the story carries you along. I read this book in 3 or 4 sittings. I can't wait to read the next one!…" "…had me on the edge of my seat…" "…the story is riveting and I couldn't put it down…" "…Lots of surprises along the way as things don't turn out how you might expect them to…" "…I'm a big fan of Leo's epic odyssey and loved the new additions to the saga, I tip my hat to you, good sir!…"
Buy From A Dark Wayover today!
____________________________________________________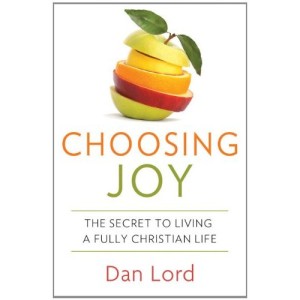 Choosing Joy is available now!
"True insight paired with friendly wit…" "…Brilliant…" "…Beautifully written…" "There is nothing saccharine in the writing, but there is raw truth, and much hope…" "Excellent!"
Read a review here!
And here is Tony Rossi's interview with Dan Lord on Sirius XM!
And here are some more reviews!